wappier Raises $4 Million Seed Round to Bring Intelligent Revenue Management and Machine Learning-Based Data Visualization to App Developers and Marketers
The wappier platform maximizes revenue and retention by using AI to model, predict, and influence consumer behavior by recommending the next best action for each individual consumer in real-time.
New York — November 15, 2019: So thrilled to announce today that we have raised $4 million in seed funding to continue building and growinf our AI-Powered Revenue Management and Data Visualization Platform. The round of financing was led by Counterview Capital, with participation from other private and institutional investors.
"Mobile apps, and the digital ecosystem at large, have created a flood of data, but the truth is that most marketers lack the tools to ask the right questions so that they can deeply understand the data and take action on it," said Alex Moukas, Founder and CEO of wappier. "Our machine-learning based data visualization engine enables enterprises to leverage descriptive analytics to review the past, predictive analytics to forecast the future, and prescriptive analytics to affect future consumer behavior with personalized next best action recommendations."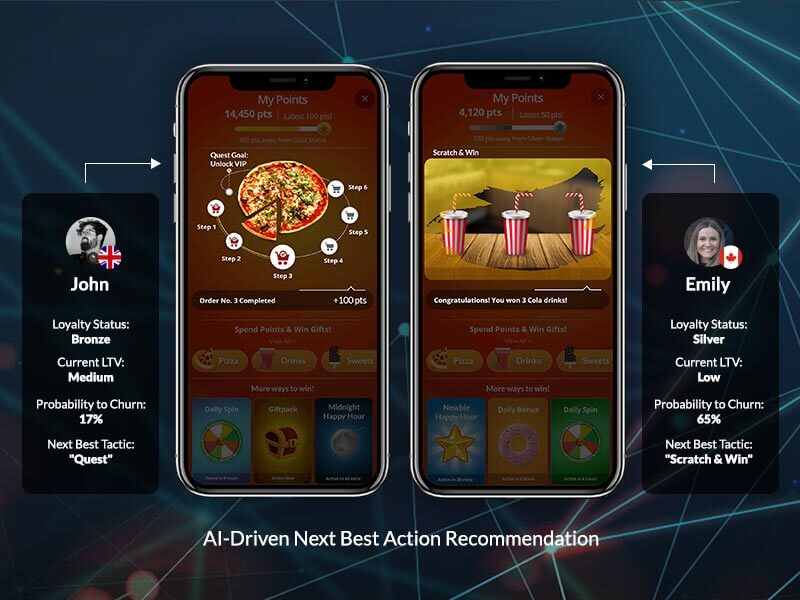 The funding round will enable us to continue enhancing our platform and product roadmap, while further strengthening our team in the US and Europe to meet the rising demand and supporting key business areas such as data science, product, sales, and marketing.
"We invested in wappier because of its powerful AI and machine learning technology that maximizes the value of every consumer, making it an invaluable technology platform for app developers and marketers in a way that goes beyond marketing automation tools," said Evan Burnstein, Partner with Counterview Capital. "Perhaps the bigger play here, however, is wappier's truly innovative 3D data visualizations tools, which deliver customer insights to marketers in a way that has never been done before. The platform is leveraging machine learning to go from chaotic data pools to valuable information by deciding the what and the how of data visualization. Not only is the company bringing a level of sophistication to revenue and loyalty marketing that the industry so desperately needs, but it is going to completely revolutionize the data visualization and audience management industry by giving answers to questions you didn't know you should be asking."

Read the full story here as covered by Jason Wilson, Managing Editor at VentureBeat and GamesBeat.
The best is yet to come! Want to learn more about who we are and what we do?
Summary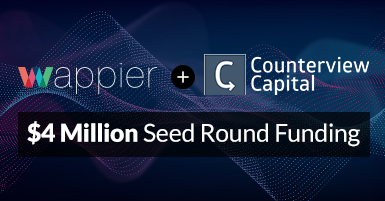 Article Name
Proud to Announce our $4 Million Seed Round!
Description
wappier Raises $4 Million Seed Round to Bring Intelligent Revenue Management and Machine Learning-Based Data Visualization to App Developers and Marketers